Quack Attack At Santiam Pass
2020-08-07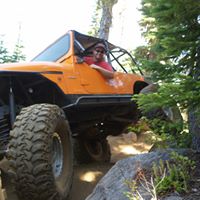 Quack Attack is an extreme trail☠

Trail requirements-
Minimum 35" tires, lockers, sliders, tow points front and rear.

💥There is plenty of space to be distant but please wear a mask when closer than 6ft apart.💥
Join us for a weekend on the trails at Santiam Pass
running Quack Attack
and doing trail maintenance where needed.
We will be camping at
Ray Benson Sno park Fri - Sun.
Back