May 26-29 Memorial Day Sand Dunes
2023-05-26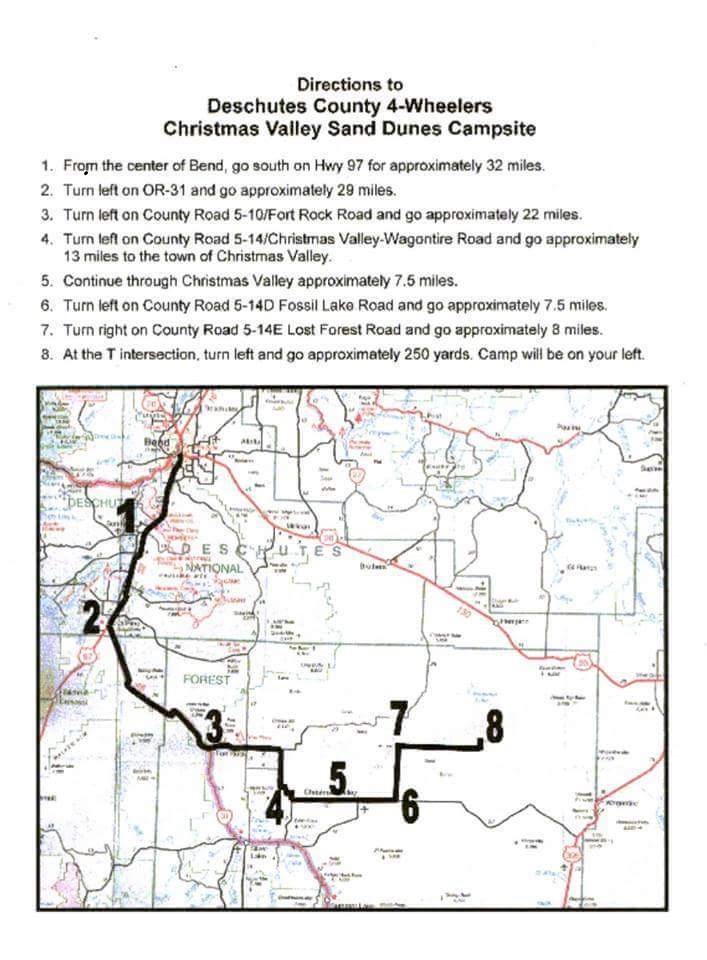 Friday through Monday morning May 26-29 2023
Gathering wood is prohibited in The Lost Forest and in the Wilderness Study Area that is Christmas Valley Sand Dunes. (including the dead and dying in the campground areas.
Please bring some firewood.
Saturday morning work party with the BLM (get to know the agency tasked to steward our motorized fun)
Saturday afternoon Region 6 Meeting Delegates and members and public invited.
Saturday Potluck hosted by dc4w everyone is welcome.
Saturday evening run to hopefully catch Sundown.
Sunday Poker Styled Fun Run hosted by 4 Runners of Klamath Falls
monies go to finance the Lake County 'Stop the Litter and the Vandalism' poster program.

Monday morning ride to the dunes to say bye for now, includes a clean up of any trash or cans we meet.

Back